Chiropractic Testimonials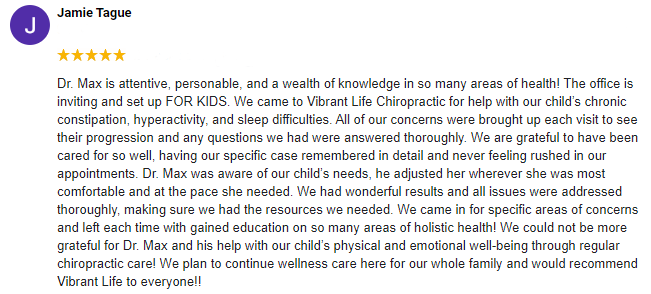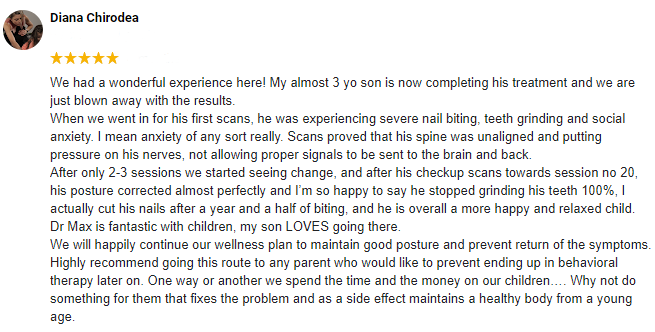 ''Dr. Max Carlin does a great job of understanding his patient's needs and listening to them talk about what is going on with their bodies. He uses a combination of technology and knowledge to put together the ultimate treatment plan. Would highly recommend this as a family plan of action to get your body where it needs to be!"
- Thomas D.
---
"I have been a client of Dr. Max Carlin for 6 months. I decided to try his services out of curiosity! He focuses on treatment in a very holistic manner, showing how a properly aligned spine has a positive impact on your neurological system and your brain function. He conducts scans before treatments start and then periodically. The scans show progress in multiple areas!"
- Mary S.
---
"I met Dr. Max Carlin after I saw a post online about him from another mother who recommended him as a pediatric chiropractor. I was looking for a new chiropractor for my 4-year-old son after we moved to the DFW area to help him mainly with his speech delay. We saw results almost immediately after the first couple of visits!!! My son's speech exploded right away and I continue to see progress after one month of visits. I'm even more amazed at his improvement because my son had been in chiropractic care since he was born with a different chiropractor in Houston, but we have seen the most improvement after he saw Dr. Max. I highly recommend him for pediatric and whole family care."
- Bianca H.
OFFICE HOURS
---
Monday
7:00am - 11:00am
3:00pm - 7:00pm
---
Tuesday
7:00am - 11:00am
3:00pm - 7:00pm
---
Wednesday
Closed
---
Thursday
7:00am - 11:00am
3:00pm - 7:00pm
---
Friday
Closed
---
Saturday
9:00am - 11:00am

---
Sunday
Closed